Exoplanter™ is the world's first smart planter that uses air moisture to automatically water your plants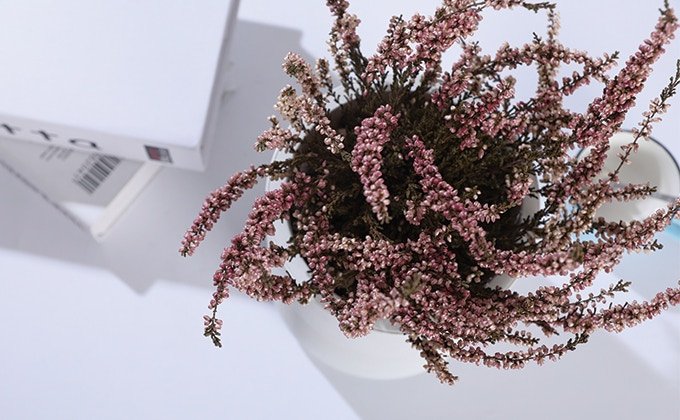 Self-Watering System
Exoplanter is a unique smart pot that takes care of your plants without the need to manually water them
High Precision Soil Sensors
Exoplanter makes sure that every plant gets the right amount of water by collecting accurate soil data from high-precision soil sensors
Air Humidity Control
Exoplanter dehumidifies your indoor air and at the same time encourages air to flow through your air-purifying plants.
A Smart Planter That Needs No Watering
Do you want to clean your air while not worrying about watering your plants?
Meet Exoplanter – The world's first smart planter that uses air moisture to water your plants while monitoring their demand via smart soil sensors.
30 DAYS MONEY-BACK GUARANTEE
With our 30-day return policy, there are no special catches or exceptions. All we ask is that you send the items back to us in the original packaging, and make sure that the merchandise is in the same condition. If you are not 100% satisfied with your purchase, you can return your order to the warehouse for a full refund.
I am planning on leaving home for about a month to visit family. One thing that worries me, however, is who could take care of my plants. I invested a lot of time and energy in finding the best method to water my plants when I am away and this product is definitely the best one I found! After closely monitoring all the methods, this one works the best as the pot is constantly keeping my plant watered. It looks healthy — I believe even more healthier compared to before. I am so happy with this purchase, definitely worth the money!
Verified  

As lately I have been away from home for work , more often than before, I had to get a backup plan for my living plant . Besides family and neighbor , who help out, they are not always 100% reliable .To the rescue : the self-watering planter pot for my Josie ( my plant's name, and yes I talk to her ). At first I was skeptical about this technology and wondered if Josie's life was at stake, but it's been over two weeks and all is well. Thanks to mama who took picture of my Josie, Josie is alive and well.I think the planter works like a humidifier , but just the opposite . It collects the humidity from exterior, your living space , and electronically converts that humidity to water, which it stores at bottom of planter in a water reservoir. There are two sensors at the base of planter which sense when plant is dry and then feeds water to plant when it is dry . The planter comes with an electric cable that you plug into your AC outlet. Pretty cool stuff.The bottom of planter has a cool neon blue dim light which goes great with my other blue lights I have around the house and it gives the planter pot a sleek hi-tech look.Most important to me is that my Josie ( plant) is alive and healthy. Enough said there .
Verified  

There are 7 things included in the box. It comes with a charger base, a USB type C cord, the pot, a flat absorbent disc, and 2 absorbent rods. Now I thought this was a risky purchase considering that there was only 3 reviews at the time that I purchased it but it turns out to be legit. When I took it out the box and set it up I thought it was not working because no water was coming out for about 2 hours but after about 4 or 5 hours some water started to come out and everything was fine since then. I might even do a youtube video review on this because there are literally no videos on youtube for this product. I highly recommend this to everyone.
Verified  

Interested? Get An Exoplanter Today!
World's first smart planter that uses air moisture to water your plants